Recent Updates
April 18, 2018 - Wiki News
April 13, 2018 - Game Update
Stamp Event: BeatStream Songs Volte Arrival Operation!! Part 2 (through May 13, 2018)

Earn 1 stamp per play towards unlocking 8 songs from the BeatStream series, along with a brand new song,

BELOBOG

.
Songs from Part 1 as well as the Special Generators are also available during the same time period.

New songs added:

Gouen Ryouran

,

Speaker Girl!

, &

Royal Judgement

Jackets for these songs feature the winning entries of the BEMANI×pixiv Illustration Contest
These songs were also added to the e-Amusement Cloud version of SOUND VOLTEX III GRAVITY WARS.
March 22, 2018 - Game Update
Omega Dimension

Phase 4 added: includes 8 songs from "The 7th KAC Original Song Contest"
March 20, 2018 - Game Update
"Recommended Song Folder" available:

Featured songs are "

BlueSky

", "

Yuuyake no Napalm (SDVX Edit)

", "

Strobe Girl

", "

Senkou Hanabi SDVX Edit

", "Skyful of stars -SDVX EDIT-", "Going My Way!"
Due to expiring licenses, these songs will be removed from the game on March 28, 2018.

In preparation for its removal, "

Senkou Hanabi SDVX Edit

" has been removed from the Blaster Gate (its GRV chart is available to play for all players until the song is removed), and it is no longer featured in "

KAC 2012 ULTIMATE MEDLEY -HISTORIA SOUND VOLTEX-

".
March 8. 2018 - Game Update
Songs from MÚSECA that previously unlocked through Agetta Moratta or POLICY BREAK can now be bought with blocks.
"

MÚSECA Grafica Generator

" now available to all, even if they have not played MÚSECA previously.
Tenkaichi Otogesai songs "

GERBERA

", "

Scarlet Lance

", "

Ikazuchi

", and "

Sacred Ruin

" are now playable at all locations.
New songs added: "

GERBERA-For Finalists-

", "

Karakuri Pierrot

", "

World's End Dancehall

", & "

Libera me

"
New Genesis Card set added: "

The 7th KAC Genesis Card Contest (Part 1)

"
Bonus active: "White Day Shy Sweets" (until March 22, 2018)
Content
About this Game




Song Lists





Unlocks & Collectibles



Helping Out

This game has so much information to record, and we appreciate any and all contributions!
To start creating a new article, click
here
!
Welcome to the
Sound Voltex Wiki
!
This wiki, which anyone can
edit
, is intended to host a wide variety of information on
SOUND VOLTEX
, the Japanese arcade rhythm game series from Konami. We currently have
166
articles since January 2015.
About this wiki
◆
New pages
New files
◆
Categories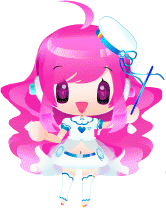 Maintenance Information
It is currently Tuesday at 10:22 JST.
Every day between 05:00 and 07:00 JST, eAmusement features for SDVX as well as the official website will be offline for maintenance.
On Saturdays and Sundays, eAmusement features for SDVX will remain online during the maintenance period. However, the official website will still be unavailable.
Extended maintenance occurs on the third Tuesday of every month, between 02:00 and 07:00 JST.