Recent Updates
April 18, 2018 - Wiki News
April 13, 2018 - Game Update
March 22, 2018 - Game Update
March 20, 2018 - Game Update
March 8. 2018 - Game Update
Content
About this Game




Song Lists



Unlocks & Collectibles





Helping Out

This game has so much information to record, and we appreciate any and all contributions!
To start creating a new article, click
here
!
Welcome to the
Sound Voltex Wiki
!
This wiki, which anyone can
edit
, is intended to host a wide variety of information on
SOUND VOLTEX
, the Japanese arcade rhythm game series from Konami. We currently have
154
articles since January 2015.
About this wiki
◆
New pages
New files
◆
Categories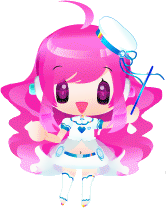 Maintenance Information
It is currently Wednesday at 20:19 JST.
Every day between 05:00 and 07:00 JST, eAmusement features for SDVX as well as the official website will be offline for maintenance.
On Saturdays and Sundays, eAmusement features for SDVX will remain online during the maintenance period. However, the official website will still be unavailable.
Extended maintenance occurs on the third Tuesday of every month, between 02:00 and 07:00 JST.
Community content is available under
CC-BY-SA
unless otherwise noted.